Heres how to play:
1. Choose a fellow blogger that has MORE followers, another that has about the SAME number of followers, and last, someone that has LESS followers.
2. Highlight their blogs with links to encourage others to check them out. Don't forget to let your fellow bloggers know that you shared about them.
3. Lastly, leave them some love by offering them a goody from your store as their "treat."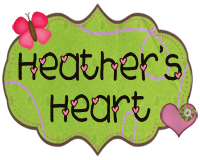 Heather from Heather's Heart!
Heather is my newest follower and WOW I have fallen in LOVE with her blog!! I know you all will to! I hope to get as good at blogging as she is one day!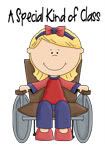 Amanda at A Special Kind of Class
Amanda has an amazing blog for teaching special needs students just like me! She was my inspiration in doing this blog in the first place! Check her out she has great Ideas!
Now, it's your turn! Pass on the BOO to a few of your favorite bloggers and link up! Have a great week!!
Thanks fo looking at my page and following! I really appreciate it!!